Gentle and Effective Chiropractic Care in Mammoth Lakes
Do you ever experience headaches? Have you ever suffered from low back or sciatic pain following lifting or shoveling?  Have you ever been in a car or ski accident or slipped on the ice?  Do you suffer from posture soreness or neck pains from sitting at your desk for many hours while working on your computer?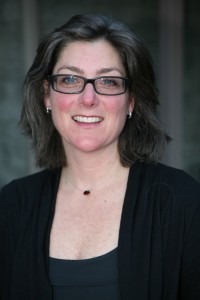 Mammoth Lakes chiropractor, Shanna Bissonette, DC at In Line Chiropractic, has been specializing in chiropractic care and wellness since 1994. Dr. Bissonette is committed to providing pain relief for many symptoms and conditions so that you can function with a higher quality of life. Her expertise includes successfully treating acute and chronic pain, neck, shoulder and back pain and injuries, headaches, whiplash, and TMJ. A rehabilitative program specific to the individual is incorporated into the treatment plan.
Dr. Bissonette's deep understanding and interest in the MUSCLE-SPINE-NERVE relationship supports the principles under which she follows for treatment of each patient. The most common therapeutic procedure performed by doctors of chiropractic is known as "spinal manipulation," also called "chiropractic adjustment." The purpose of manipulation is to restore joint mobility by manually applying a controlled force into joints that have become "stuck" – or restricted in their movement – as a result of a tissue injury.
During patient care, Dr. Bissonette constantly evaluates and treats muscle imbalances through concentrated therapeutic massage in conjunction with alignment of the affected joint and tissues in order to restore mobility.  For Dr. Bissonette, her method of treatment has only proven to enhance the overall healing and health her patients.  By addressing both aspects of the musculoskeletal frame, she has had years of success in being able to alleviate pain and muscle tightness, and allowing tissues to heal.
Call today for a free 15 minute consultation!  760-793-3895
Dr. Shanna Bissonette, DC, is a chiropractor in Mammoth Lakes and has a satellite office in Bishop. She treats patients with acute and chronic pain presentations, headaches, neck and lower back pain regularly.  Her healthcare approach is to focus on the musculoskeletal and nervous system and the effects of these disorders on general health.